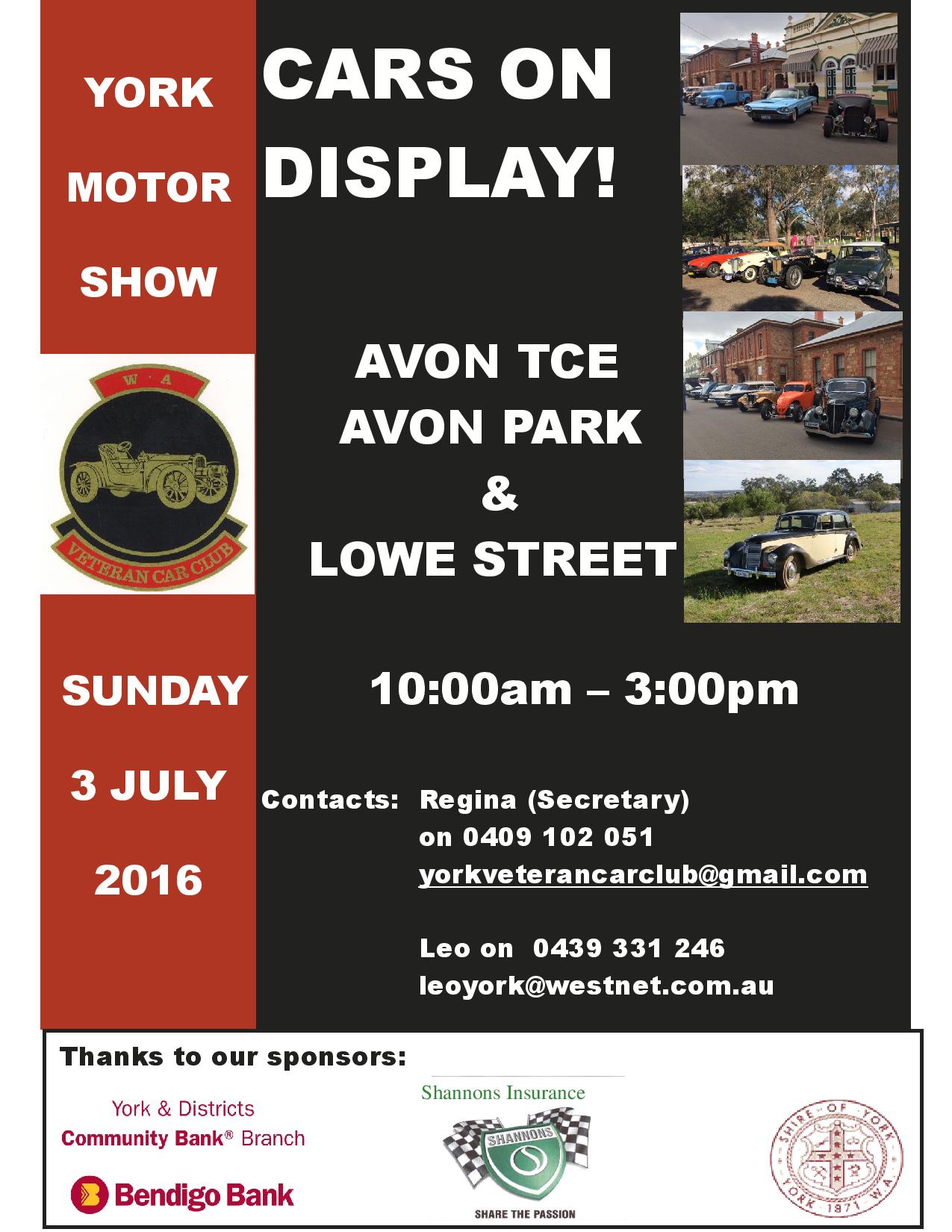 3 July York Motor Show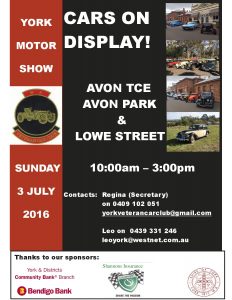 Veteran Car Club   Of W.A. (Inc) FOUNDED IN 1958          YORK BRANCH
Presents   THE YORK MOTOR SHOW    SUNDAY 3 JULY 2016
Alfa Club members are invited to bring their vehicles to York for display at the York Motor Show 2016.
Time: 10.00am to 3.00pm
Display Areas: Avon Park & Lowe Street in the CBD
Limited Parking also in Main Street (Avon Tce)
Entry: Free of charge
 Note 
Please arrive about half an early so that our marshals may direct you to your display area.
Please send your application forms to us by 25 June 2016 so that we may allocate parking (display areas).
Enquiries and registration forms from:
Regina Michel-Huessy  Ph: 0409 102 051, or
Leo Pendergrast   Ph: 0439 331 246  Email: leoyork@westnet.com.au
Send to:
Regina Michel-Huessy, Secretary, Email:  yorkveterancarclub@gmail.com
or Po Box 382,  York WA 6302