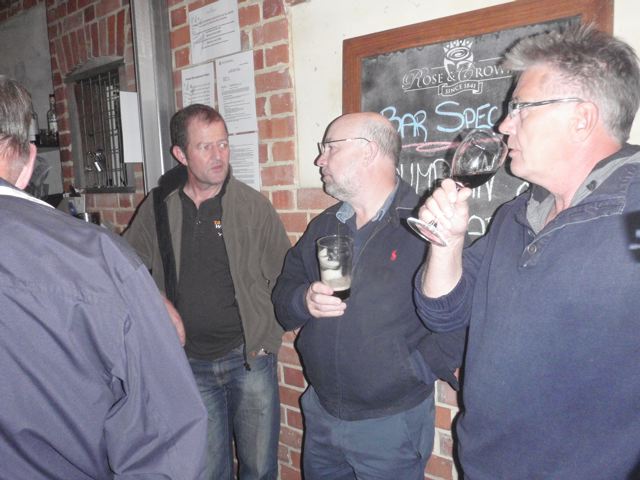 April 1st Event- Alfred's Kitchen
A fine bunch of Alfa members turned up to have a burgerat Alfred's followed by a quiet drink and chat at the Rose and Crown around the corner. Alfred's was quite busy and but we managed to park and order or burgers without too much hassle. A surprise was past-President Norm Craven-Kelly's son Matt being at Alfred's sheerly by coincidence and recognising some old faces.
Pic courtesy of Glen showing Glen, John R and Nick with cameo appearances in the background by Colin and Sam (just).
Matt pictured with John S, and a few shown at the Rose and Crown (John R, Ivan and Andrew).