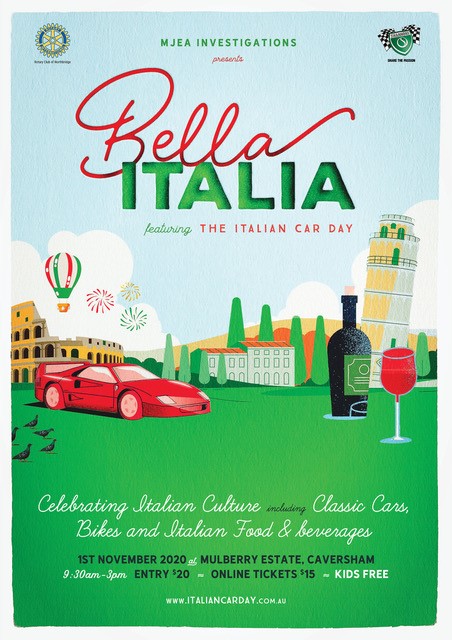 BELLA ITALIA- Rotary ALL Italian Car Day 2020
The new Bella Italia festival  featuring the Rotary All Italian Car Day will be held on Sunday November 1 at Mulberry Estate in Caversham.
This event will feature the 110 Anniversary of the Alfa Romeo marque, so we want 110 Alfas there on the day. Put it in the diary now.
More details to follow.