2017 Alfa Romeo WA Club Birthday Dinner 24th June
Ok everyone it's time again for the AROCA WA birthday dinner.
the dinner is a time to drink, eat, talk and drink some more and enjoy the other Alfa Romeo enthusiast passion.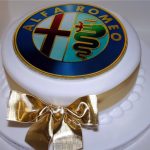 Click the link below for full details and payment information.