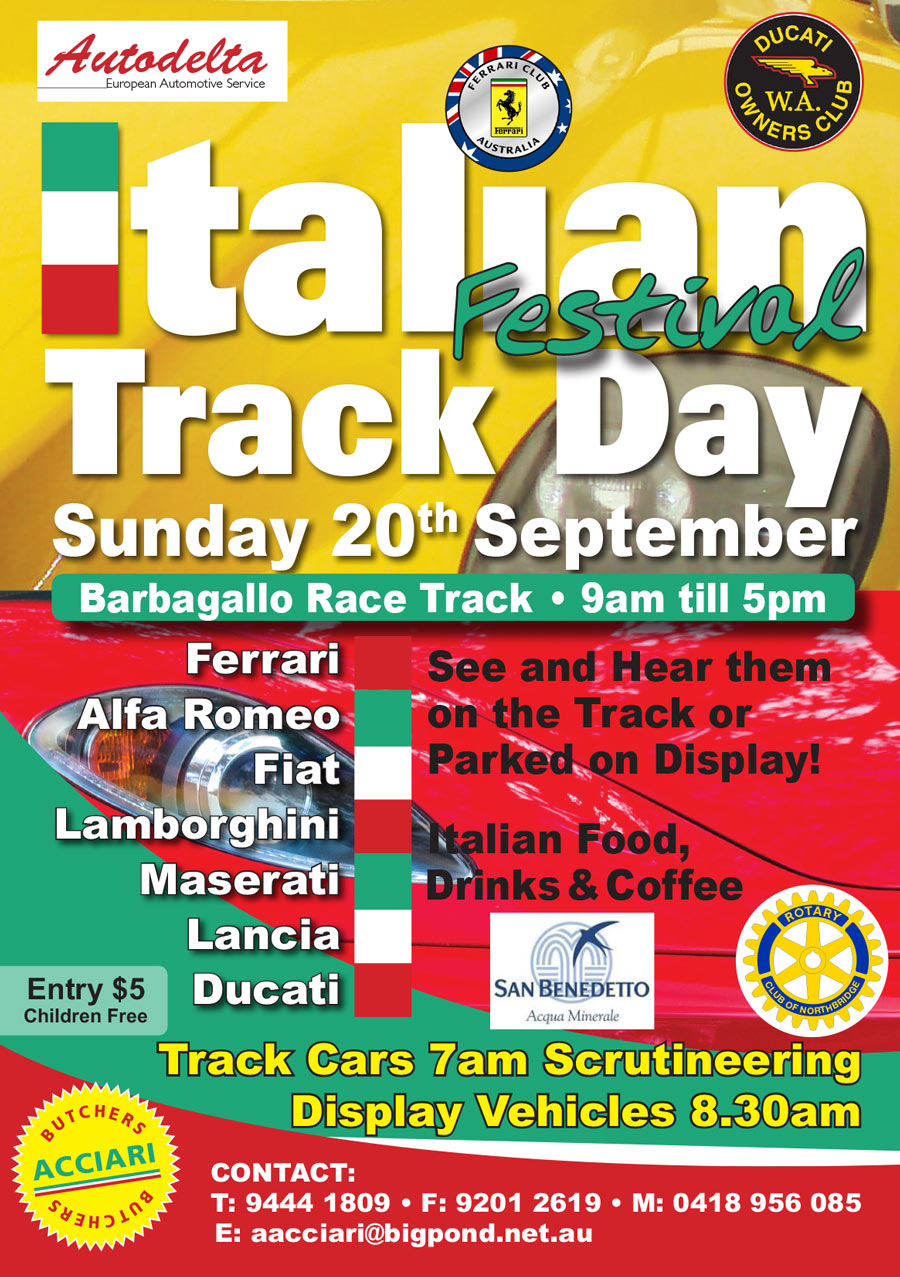 Italian Festival/Track Day
The Italian Festival/Track day is on again!
This should be another fantastic day to either display your vehicle or get on the track in a speed event. Please see enclosed entry forms and sub-regulations for the speed event. The sub-regulation gives you all the necessary information if you want to take your Alfa to the track and have some fun.
If you have any queries please contact me either by email or give me a call on my mobile. Hope to see a lot of Alfas for the day which is a day not to miss.
Kind Regards
Ivan Olsen
President, Alfa Romeo Owners Club WA
>Email: ivan.olsen@mragroup.com.au