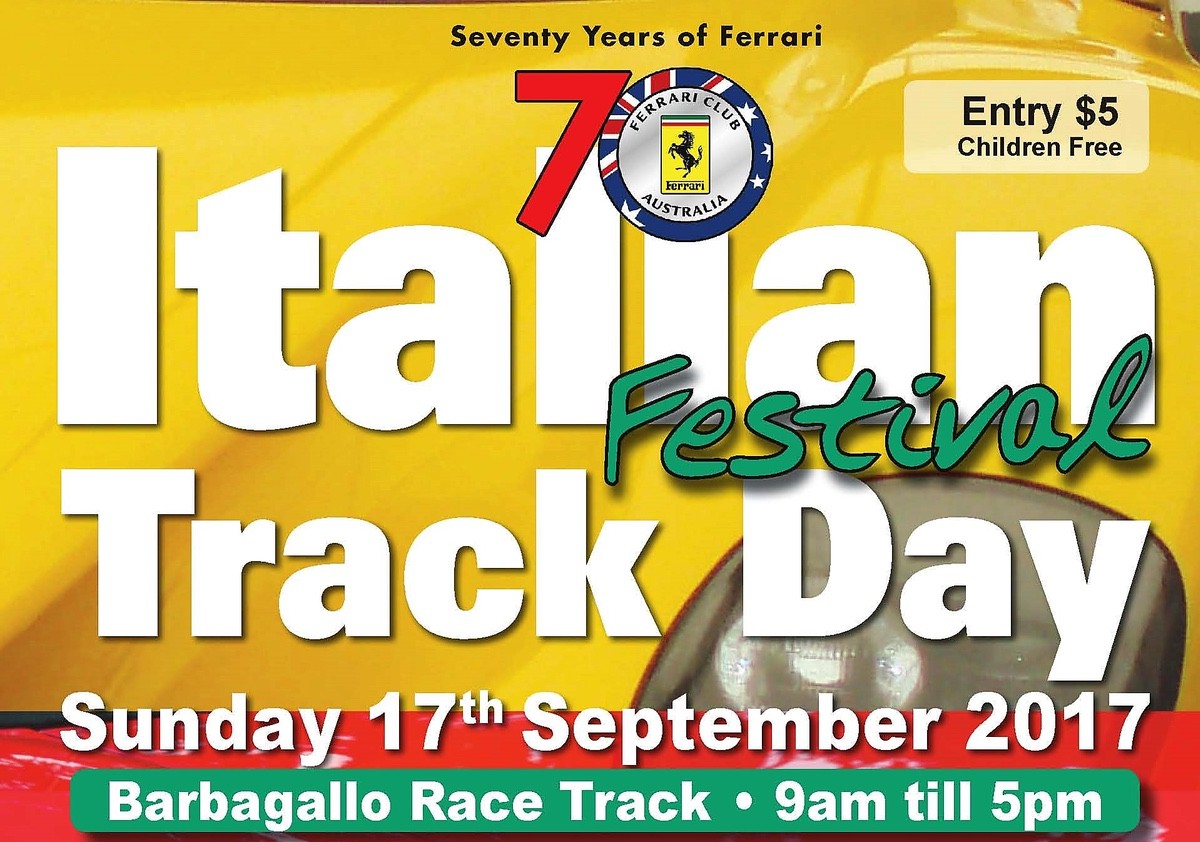 Italian Track Day/ Show and Shine 17th September
Sunday 17th September.
ITALIAN TRACK DAY
Barbagallo Raceway, Wannaroo.
The club's main September event will be held on Sunday 17th September. It is the
Italian track day at Wannaroo.
Do note that the WA Alfa club will also hold its show and shine on that day. Bring
your well polished car to the day and watch those racing. More details to follow in
the next club magazine.
Entry forms and details
Display Vehicle Entry Form 2017
FCA Italian Festival Approved Supp Regs 2017 (27 July 2017)
Italian Festival Track Day 2017 A4