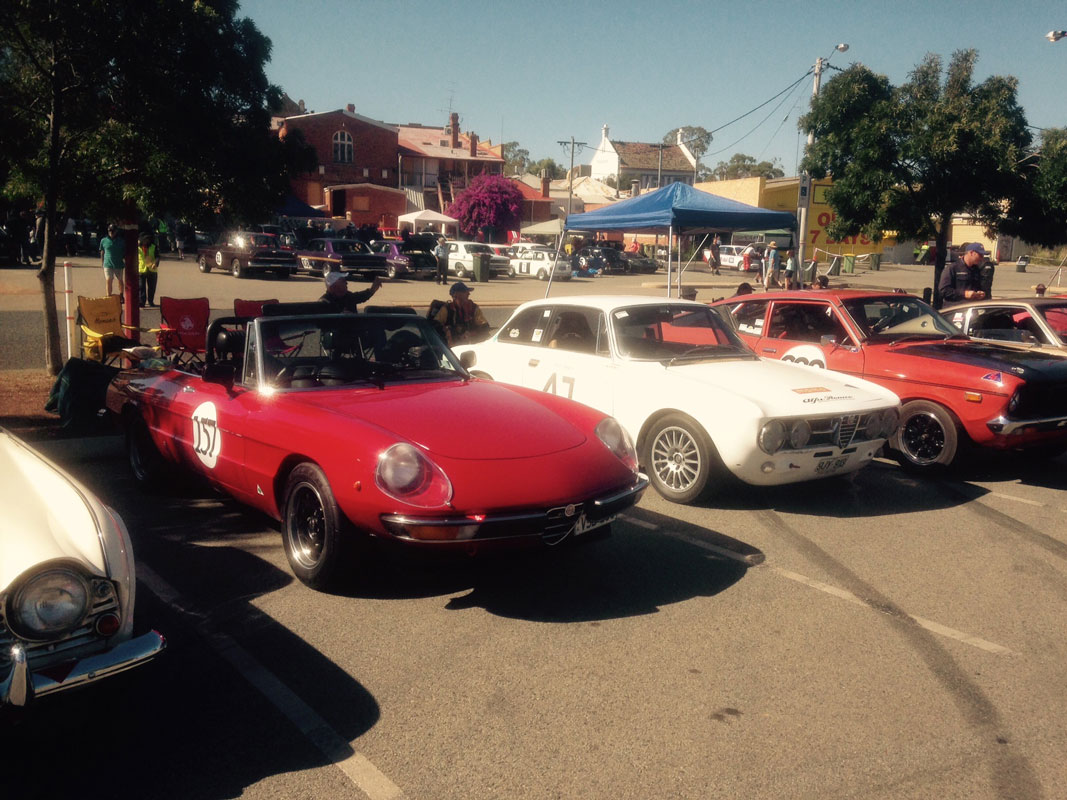 Northam Flying 50
Throughout the 1930's, 40's & 50's motor racing was regularly conducted around the streets of country towns across WA, one of which was Northam. Spectators were very close to the action in this exciting "around the houses" racing and on the 6th and 7th of April  this year the town of Northam and the VSCC of WA will hold the Northam Flying 50, a weekend of events celebrating those days.
Re-enactments of those races have been held in the town every year since 1999 involving over 100 historic racing and sports cars in two days filled with classic motor competition around the main streets of the town. The town also presents many other displays, markets and community activities, – something for everyone – attracting thousands of spectators for the weekend.
Below are photos of Alfas competing at the Northam Flying 50 yesterday.